K-4 School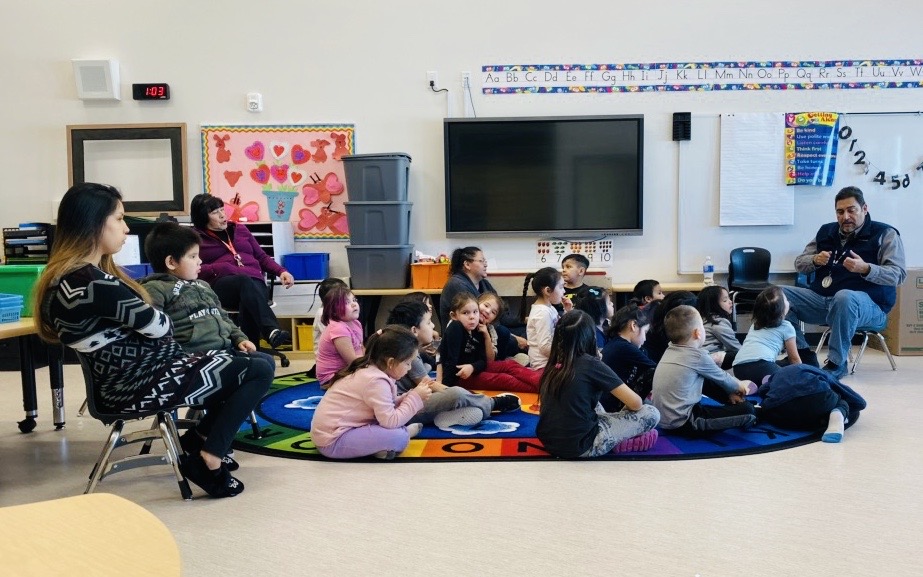 "Restoring Our Inherent Right to Our Knowledge"
INTRODUCTION
First Nations peoples have an inherent right to learning and to knowledge. This inherent right comes from the Creator who placed each of us in our traditional territories since time immemorial. Our ancestors had an education system in place. It existed before the newcomers arrived. It was a system built on oral history, traditional knowledge, mentorship, observation, and lifelong learning.
When the newcomers arrived, systems that had been in place since time immemorial began to change. Colonization interrupted the systems of our ancestors including our traditional formof education. The residential school systemwas imposed upon our people and we are now cognizant that those schools were a tool of cultural genocide (TRC).
Our ancestors continued to maintain that we hadan inherent right to learning and to knowledge, not only to traditional education, but later, to Western education. Our ancestors recognized changing times, and the importance for First Nations peoplesto be able to walk in both worlds. They wanted future generations to sustain their First Nations identity while learning ways of the Western world—not by force but by exercising their agency.
First Nations of Treaty Two Territory has designed a K-4 school for Indigenous children that will focus on deepening students' Indigenous identity. The school will be centered on reclaiming and revitalizing traditional forms ofeducation and language, as well as incorporate Western ways of learning. Our ways will be at the center; others will be at the peripheral.
RATIONALE
In the making of Numbered Treaties starting with Treaty One and Treaty Two in 1871,Local Nations were promised "a school in each reserve hereby made, whenever the Indians of the reserve shall desire it." First Nations peoples were promised access to education. Thereafter, section 35(1) of the Canadian Constitution (1982) recognized and entrenched Aboriginal Rights and Treaty Rights. Aboriginal Rights are closely connected to inherent rights because they are rights held collectively by Aboriginal peoples in Canada by virtue of using and occupying their traditional territories since time immemorial.
Over time, local, national, and international documents have been developed that further entrench and support First Nations peoples' access to education including Wahbung: Our Tomorrows (1971), Royal Commission on Aboriginal Peoples (1991), First Nations Control of Indian Education (1972—updated by AFN in 2010), United Nations Declaration on the Rights of Indigenous Peoples (2007), Truth and Reconciliation Commission of Canada's 94 Calls to Action (2015), and the Indigenous Languages Act (2019). Thus, inherent (Aboriginal) rights maintain First Nations peoples' access to education, and Western forms of law have recognized, entrenched and affirmed such rights.
---
DESCRIPTION
The vision for this school is that it will be centered in Indigenous knowledge and ways. Its overall goal is that each student will possess a deeper connection to his or her First Nations (Indigenous) identity.
---
This K-4 school will consist of the following:
First Language programming (Anishinaabemowin, Cree with other First Nations languages to be offered by request and as available)
Traditional teachings for students & caregivers who select such stream (ie. female & male roles/teachings, traditional names, clan system, ceremonies, medicines)
Other ways of personal spirituality for students & caregivers who select such stream (ie. Christianity)
Storytelling, Creation Stories, and legends (in conjunction w/understanding time immemorial, inherent rights, philosophies, worldview, egalitarianism, and natural/moral laws)
Land-based learning centered on seasonal activity calendar, the Moons, and/or local knowledge
Environmental stewardship (ie. no waste, recycling programs, gardening/food sustainability, responsible resource management)
Elders & Knowledge-Keepers program (ie. co-teachers, mentors, inter-generational learning)
Parent program (ie. family room, parent council/committee, supports)
Student philanthropy program (ie. volunteering, fundraising, awareness)
Sports programming (ie. hockey, baseball, basketball, etc) including the Anishinaabemowin within;
Student responsibility program (ie. maintenance & care of their school)
Peer groups based on student interest(ie. student council)
Student exchange program with other First Nations
Student awards/recognition program based on the Seven Teachings
All subject areas will be offered including English Language Arts, Math, Science, and First Nations (Indigenous) Studies (a form of Social Studies but from a First Nations' perspective/s); the methodology for delivering the curriculum in these subject areas will focus on decolonization (ie. teachers asking the question, "How do I teach this in a way that is more reflective of First Nations' perspectives and ways?")
Mandatory First Nations (Indigenous) Studies program that grounds all students in their history so that they understand the impacts and ripple effects of colonization
Timetables will focuson the mental, emotional, physical and spiritual well-being of students
Teachers, administration, and staff will be of Indigenous descent as to be representative of student identity and ancestry; non-Indigenous staff will possess a strong understanding of colonization and decolonization corresponding to the vision of the school
Treaty education that provides all students with a strong foundation to understanding their treaty rights as future leaders
Language, culture, sports, and academic excellence based on the standards of our ancestors who respected and abided by their seasonal calendar in which timing, planning, organizing, effectiveness, and mastery was of extreme importance for individual and community survival(ie. school plan, weekly teacher/classroom plan, school-issued lesson plan templates)
Teachers will be experts in their subject area as to correspond to the school's standard of excellence and to equip all students with a strong ability to participate in society, and to walk in both worlds.
Inquire Now!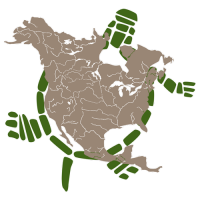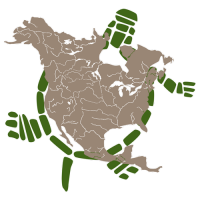 Operations Keeper
Allen Sutherland