Our Seven (7) Circles are a key part of our governance and is to address and draft laws with local Nations, The Nation, the Government and Treaty 2 Territory.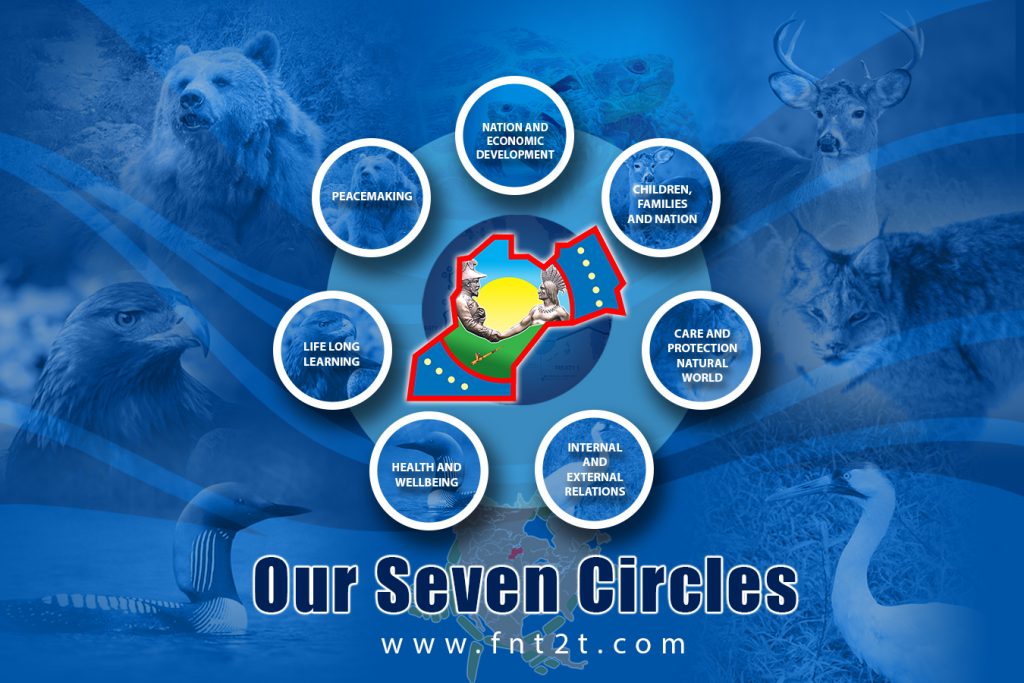 Our Inherent Rights of our people remain as they were prior to the arrival of other nations and were confirmed and affirmed in Treaty 2, and we have acted pursuant to those rights in establishing the Government of First Nations in Treaty 2 Territory.
We require laws to protect the rights of our local Nations and their members and that these laws will assist with the manner services and programs provided to our local Nations.
The development of laws for services and programs has required the establishment of our Circles to support in the drafting laws and engage the leadership and members to ratify these laws. All Infrastructure, programs and services (IPS) will flow to local Nations with the support of our Regional Offices (Dauphin & Pinaymootang). Mandate given by Resolution 2019-08-07-007.